2019.10.13~16|MICA POWER attend the Hong Kong Electronics Fair
Categories:

News

Author:

Origin:

Time of issue:

2020-12-06

Views:

0
(Summary description)
2019.10.13~16|MICA POWER attend the Hong Kong Electronics Fair
(Summary description)
Categories:

News

Author:

Origin:

Time of issue:

2020-12-06

Views:

0
MICA POWER attend the Hong Kong Electronics Fair
Address: Convention Plaza, 1 Harbour Road, Wanchai, Hong Kong
Booth No. 5E-D18 Booth Size:18m2
MICA POWER continue attend this fair hold by HKTDC for 6 years in 2019, Our products are: LiFePO4 battery and battery pack,portable power station, energy storage system.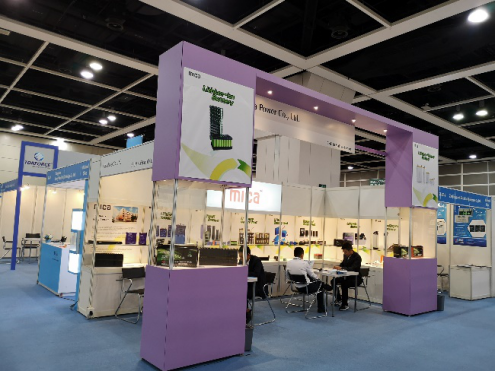 The Hong Kong Trade Development Council (HKTDC) is a statutory body established in 1966 to promote, assist and develop Hong Kong's trade. With 50 offices globally, including 13 in Mainland China, the HKTDC promotes Hong Kong as a two-way global investment and business hub.

The HKTDC organize international exhibitions, conferences and business missions to create business opportunities for companies, particularly small and medium-sized enterprises (SMEs), in the mainland and international markets. The HKTDC also provides up-to-date market insights and product information via trade publications, research reports and digital news channels.
Scan the QR code to read on your phone
MICA POWER CO.,LTD
Tel:0769-82677106
Fax:0769-82678809
Phone:(+86)1392291 8702
E-mail:pub@micapower.com