Smart Lithium Battery
Smart Lithium with Bluetooth app & WiFi
Bluetooth App Lithium
Bluetooth function introduction
The built-in BMS has integrated BLE4.0 module, to enable interconnection between telephone and battery. It can monitor and manage the battery's operation instantly.
Fitted with a Bluetooth app, you can keep abreast of the vital information at all times when connected to an Android or Apple smart device. Information such as current, voltage, power (w) and state of charge can be interrogated at any time and the smart operating system will even send you a warning well before the battery gets to a low state of discharge giving plenty of time to get it recharged.
WIFI Battery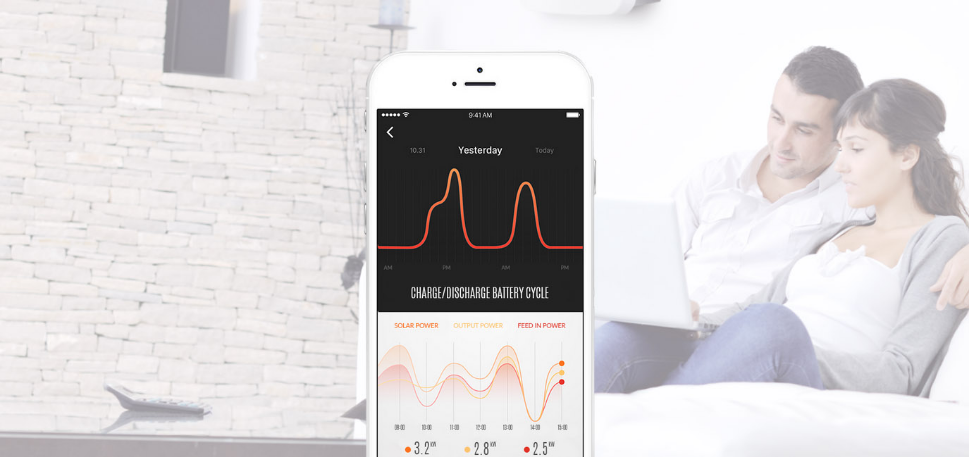 Plug & Play Wifi Monitoring
Monitor Your System Anywhere In The World
Monitor Over The World

Wherever you are in the world, as long as you have a WiFi connection you can check up on your system. View its current production, money saved and even trees planted!
Accessible Via App Or Web

The Mica Power Cloud is available via app or web browser, whichever you prefer. Our app can also be found in either the iOS or the Android store.
Battery Management

Use the Mica Power Cloud to check the status of your battery. View live data and check the historical performance using a range of reporting tools.
MICA POWER CO.,LTD
Tel:0769-82677106
Fax:0769-82678809
Phone:(+86)1392291 8702
E-mail:pub@micapower.com